Indoor Check-In Kiosk
Optimize your lobby for efficient hotel check-in and out with our indoor kiosk solutions.
Indoor hotel kiosks
We've created two distinct and powerful series of indoor kiosks for hotels, the Duo 6000 and 2100, to give you a wide range of options for your hotel reception. Our self-service check-in kiosk can easily be modified to fit the needs and design of your hotel.
Walk-in when arriving without a hotel reservation. This includes selecting an available room and completing the same steps as for regular check-in.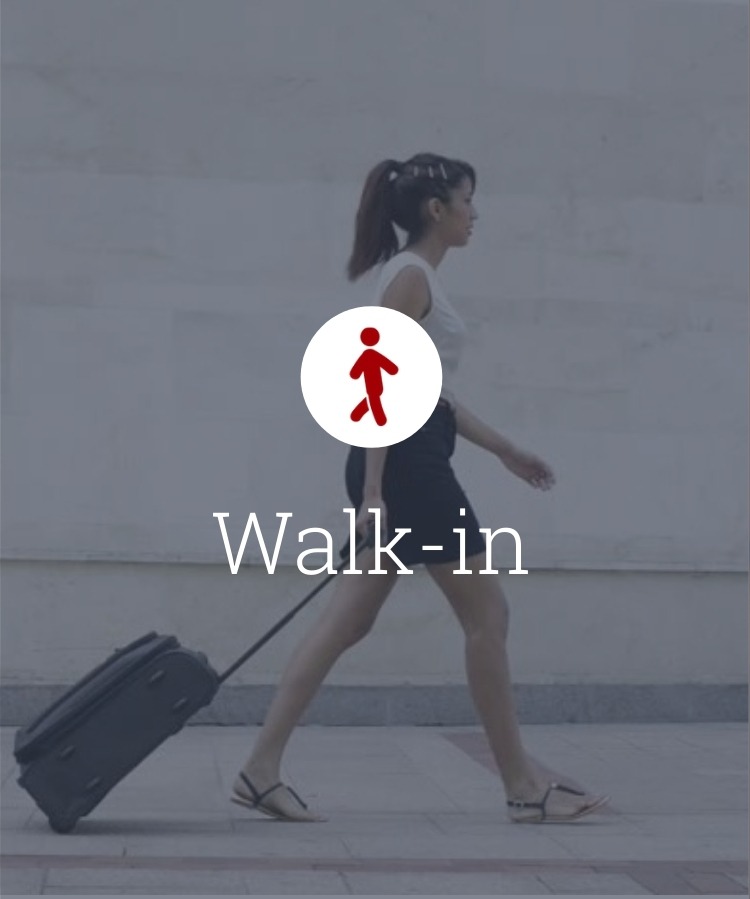 Check-in in a few simple steps. This includes completion of registration card, passport scanning, adding products and credit card payment.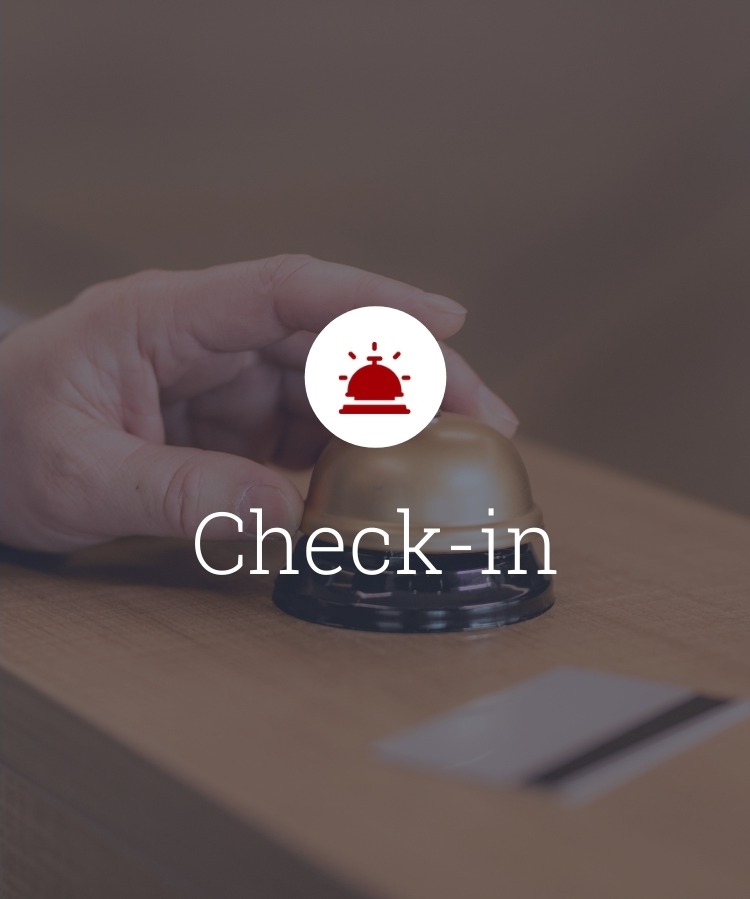 Pick-up room keys in less than 20 seconds by scanning a QR code if pre-check-in was done online before arrival.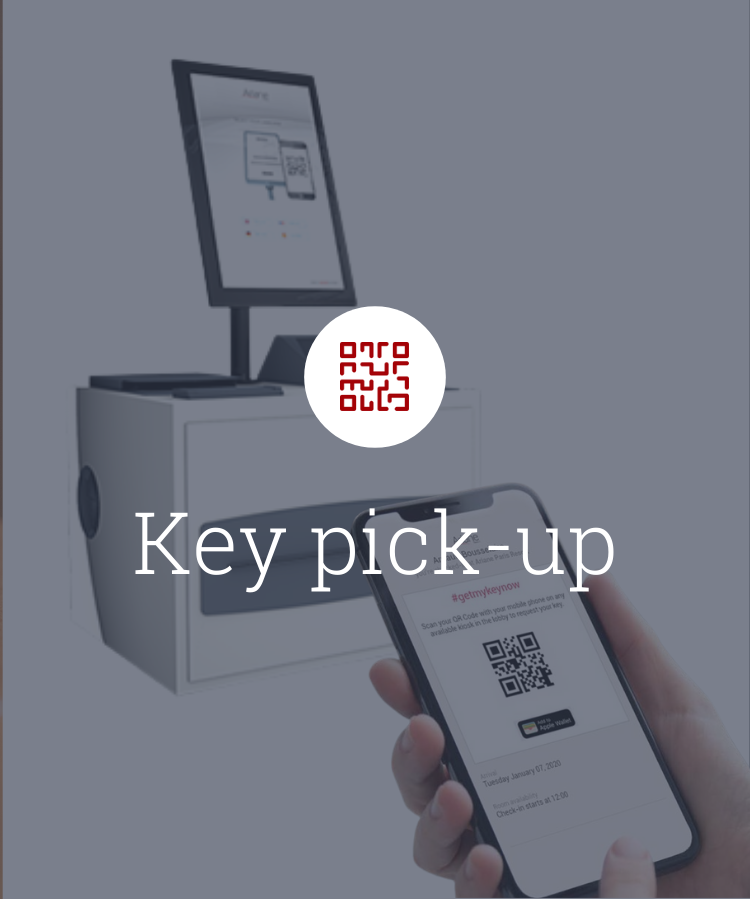 In-house (already checked-in guests) can use the kiosk to create an additional or replacement key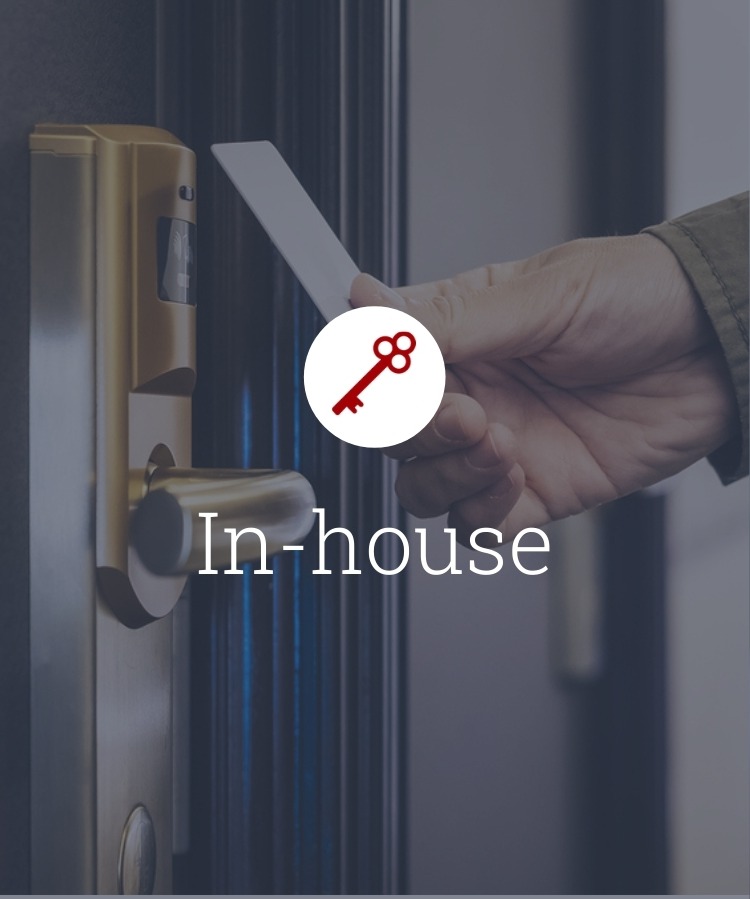 ADVANTAGES OF OUR
INDOOR KIOSKS
Advantages of check in kiosk :
Available 24/7 allowing guests to check-in late at




night in hotels with

limited staff availability

Simple interaction in the guests own language

Automatically encoded RFID or magnetic keycards -




guests can go

straight to their room after completing

the check-in

Express service - no need to wait in the check-in line

Reduced staff cost
Improved upselling results
FREQUENTLY ASKED QUESTIONS
What if I have no reservation
No problem – our "Walk-in" feature allows guests arriving without a hotel reservation to quickly find an available room, make a reservation and complete the same steps as for regular check-in.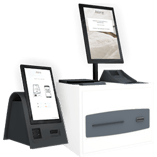 How do I know if my PMS system s integrated with your self service kiosks ?
Check our integration overview to see if our kiosks are supported by your PMS.
Is the payment system secure ?
We handle all payments with extreme care. All payment transactions are secureand implemented following industry "best practice" and in compliance with local legislation. We never handle (or have access to) credit card numbers and related information in clear. Ariane is also certified for PCI DSS v3.2.1
What if I need the guest signature ?
Some hotels, regions and legislations require the guest to sign the registration card. Guest signatures can easily be captured during kiosk and online check-in. Guest signs directly on the screen and the signature is stored in the same PDF file as the registration card.