30 April to 04 May 2022.
We are once again looking forward to welcoming the hotel industry community at The New Internorga Exhibition to allow you to meet like-minded individuals and subsequently, leverage the best contacts – this is invaluable in today's competitive world of hospitality.

What is waiting for you in Hall A2
The digital application section provides visitors an exceptional experience to learn how to plan resources efficiently and thus save costs with the use of digital solutions is highlighted by the newly created "Digital" theme world: From cloud-based checkout and merchandise management systems to automated service planning and self-check-in offerings by Ariane team in collaboration with our partners Hotline and Assa Abloy.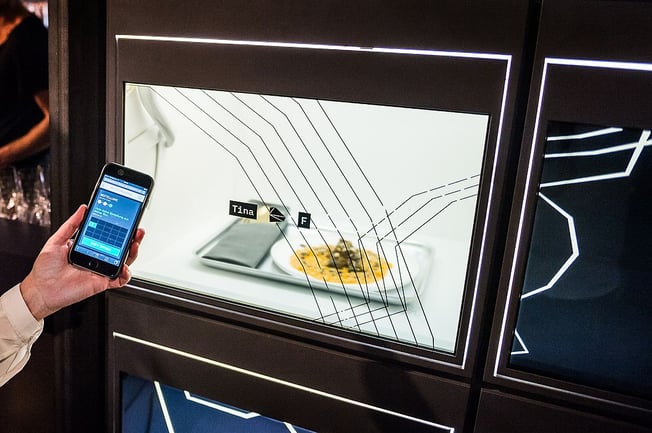 Why technology is indispensable in the hospitality industry
The importance of integrating technology in your hotels is that our kiosks are big helpers in welcoming visitors from other cities and countries and making their stay comfortable. They offer:
Precise information about the hotel

Ability to reach a wider audience

Reduced burden on staff

Increased customer loyalty

Meet customer insights

Higher revenues

Quick and easy check-in and check-out

Online booking of services, e.g., breakfast, SPA, and car rental.
Since hospitality is all about customer satisfaction, self-service kiosks are the best tool for achieving this goal.
How Ariane experts can guide me?
Free consultation by Ariane experts to help guide hoteliers to solve recruitment problems without hiring more employees and learn how you can close your hotel during the night and still be accessible to arriving guests. Passive revenue improves your profitability.
Learn how your hotel can benefit from adding self-service check-in and out.
See how our solutions can help reduce costs and grow revenue.
Test a complete guest journey using contactless check-in and check-out, including our mobile solutions.
Discover how our self-service kiosk and online solutions can be fully integrated with your PMS, Payment system, and door lock system.