Mobile hotel
check-in & out
Completing your pre-check-in online is a fast and convenient way to prepare for a truly frictionless arrival.
Online check-in
We provide advanced and fully integrated contactless check-in and check-out solutions for hotels.

Guests can use their smartphone, tablet, or PC to check in whenever and wherever they want. You don't need to install an app or create an account to use the check-in guests service. Safe, Simple, and Efficient!

The hotel staff is always in total control, and all updates are immediately saved in the hotel PMS. The process is 100% automatic and requires no manual preparations or tasks.
A fast and convenient way to check in & out
Pre-check-in allows guests to check in before their arrival at the hotel. They will automatically receive a QR code via email or SMS once their room is ready. Key pickup at kiosk or front-desk - or perhaps through an integrated mobile key app.
Bring Your Own Device (BYOD) is a unique way to check in using your own device after arriving at the hotel! No direct staff interaction is needed and a zero-touch key pick-up experience!
Mobile check-out in a few simple steps. Review your invoice, update contact details and pay on the go.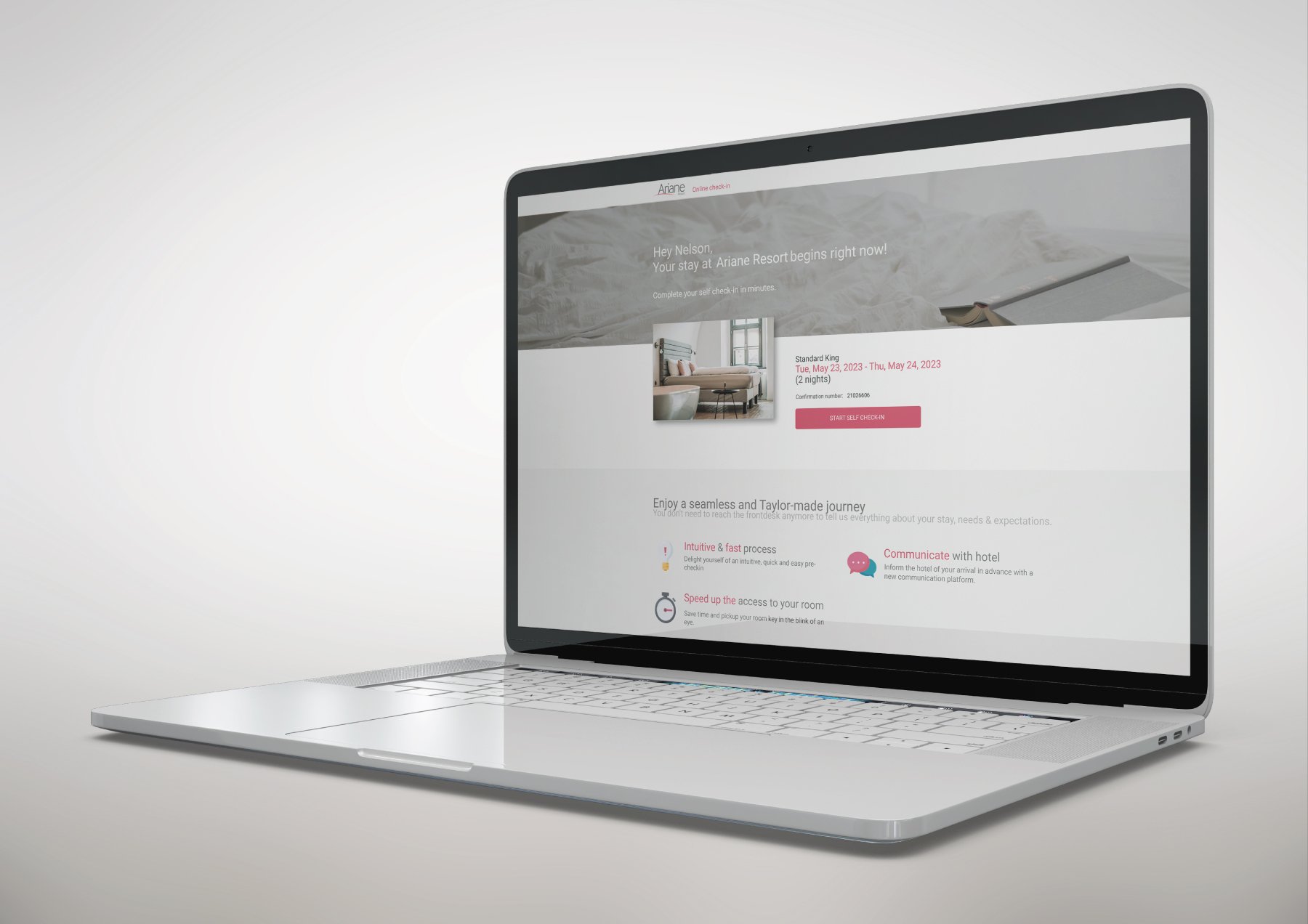 Solutions for a fast and safe check-in
hotel mobile check-in guests is not only about guest convenience - it is also an enabler for a safe and contactless guest journey. Guests can now check-in and check-out using their own mobile, laptop or tablet, reducing non-essential face-to-face interaction between staff and check-in guests.

Queue Free Lobby



Pre-check-in and mobile check-out minimize the total time spent "in the lobby" for arriving and departing guests.

Contactless Guest Experience

We offer multiple contactless guest journeys. From pre-check-in to a 100% contactless journey with
Bring Your Own Device
(BYOD), guests can have the choice of how they want to check-in.

Staff Safety



Contactless solutions are a perfect match to help achieve proper distancing and maintaining a high level of service.
Advanced and fully integrated self-service solutions
No app required
Fully integrated with the Hotel PMS
Invite hotel mobile check-in guests using SMS, e-mail, or push notifications
A flexible and customizable guest journey
Support for registration card, signature capture, ETA, product upsell, and more
Automatic room assignment
Simple key pickup at a kiosk, front desk, or as a mobile key*
A fully Cloud-based platform

*Mobile key requires a compatible app
Integrated with Allegro Kiosk Solutions
Complete your mobile check-in, pick up your key card, and get access to your room easily with one of our mobile hotel check-in technology.
Built for the Outdoors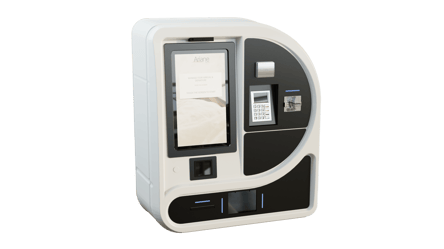 Our Duo 1800-series kiosks are built for the outdoors. Provide an easy kiosk check-in as a simple, low cost and effective way of managing late arrivals to your hotel.
Compact Indoor Kiosks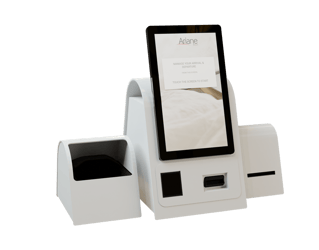 The Duo 2100 series indoor kiosks are compact, easy-to-place kiosks that can be up and running in a few hours.
Modular Indoor Kiosks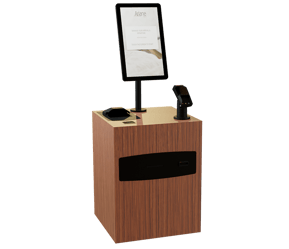 The Duo 6000 series indoor kiosks are modular and designed to be an integrated part of your hotel lobby.
Arriving and departing hotel guests can use the mobile service to:
Check-in to their room before arrival and get a notification once the room is ready. The notification includes a QR code used to pick-up a room key from one of our kiosks in less than 20 seconds. hotel mobile check-in technology includes completion of registration card, capture of guest signature and approval of terms & conditions, estimated arrival time and secure online payment.

Check-out and leave the hotel. This includes reviewing any expenses, update of billing address and secure online payment.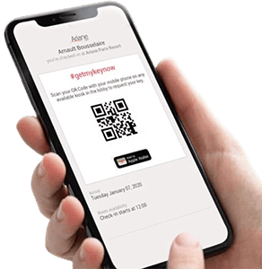 hotel mobile check-in services is meant to enhance the guest experience and augment the hotel staff to give the same level of service with:
Reduced staff cost

High availability

A consistent arrival and departure experience

Improved upselling results

Improved guest satisfaction
Contact us to enquire if support for your specific system is scheduled in our roadmap.
Not at all! We believe our self-service kiosks and online products can become another source of revenue if properly implemented and managed.
Self-service help reduce cost, provide additional revenue from upselling and increase guest satisfaction.
Contact us for a detailed analysis of the projected cost savings and revenue for your hotel!