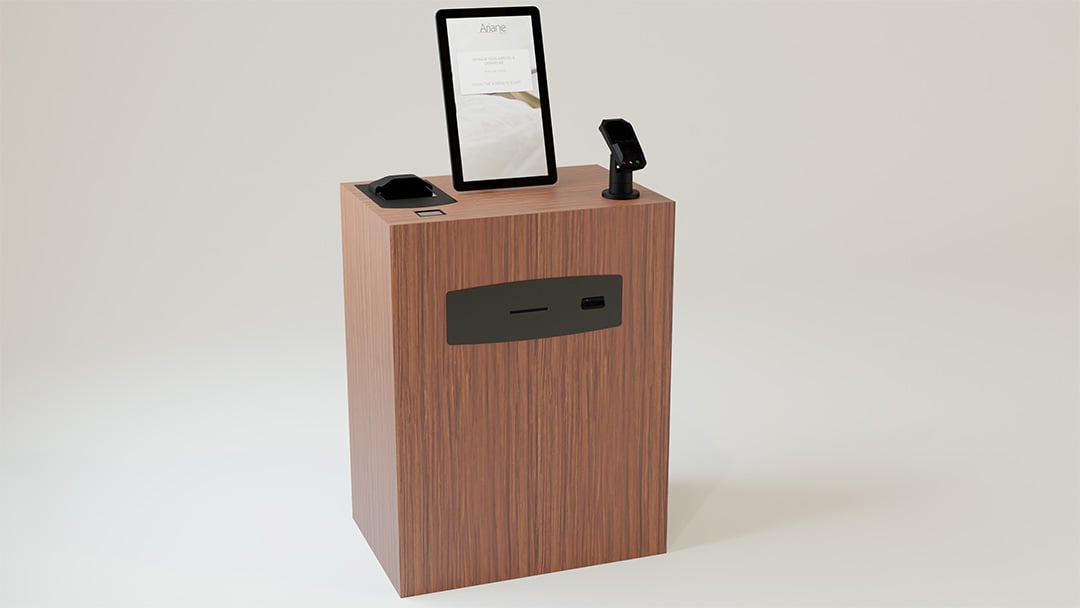 Easy to maintain and upgrade, your self-service kiosk will help your hotel guests to check-in and out for many years to come!
Features
Three major components are fully integrated into custom furniture of your own design in collaboration with your architect or designer.
The touch screen is the most visible part. Choose from a variety of sizes and mounting options to create the right look. External accessories like credit card payment terminals, ID and passport readers are integrated into the desktop.
The last part is the built-in Duo 6000 keycard unit. This holds your keycard dispenser, printer and processing unit.
Options include:

- Credit card payment
- Passport scanning
- Electronic key encoding (manual or with automatic dispenser)
- QR code reader Receipt printing (90 mm or full size) LED for alerts and help requests